Jason Martin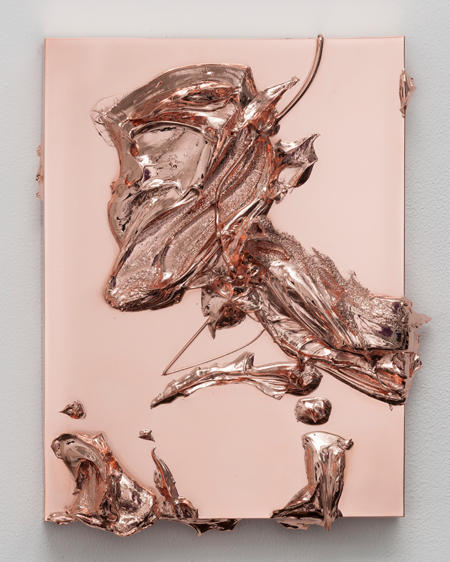 Came across Jason Martin's work months ago at an art fair, we're easily drawn by one of his pieces from his series, painting as sculpture, with the golden metallic colours catching the light and strong movements of sweeping, dripping and rippling with ridges of a vinyl record, which gives you both smooth and rough texture, elegant yet raw and rustic at the same time.
The series features 8 panels swinging between painting and sculpture, abstraction and figuration, thick impasto solidified into metal panels, imagine how fine it'd look on a plain white wall. Check out more of his work here if you're interested.
Martin does away with paint altogether in his wall-mounted casts of copper, bronze and nickel, whose surfaces are unctuous but frozen. In pure pigment works, vivid colour is applied to moulded panels, whose baroque contortions appear like an extreme close-up of a painter's palette. These raw, worked surfaces find their equal and opposite in the recent sculpture Behemoth (2012), where the object (a huge cubic pile of cork on the floor) is impregnated with black pigment, rendering it a mass of surface.