Photo London
'Seeing comes before words'
Whether photography means art, documentation or even Instagram to you, there is no denial that photography is the medium of our time. Right now, right here.
Photo London was created to give London an international photography event befitting the city's status as a global cultural capital. Now in its third edition, the event has established itself as a world-class photography fair and as a catalyst for London's dynamic photography community. From major museums, to auction houses, galleries large and small, right into the burgeoning creative communities in the East End and South London, it harnesses some outstanding creative talent and brings together the world's leading photographers, curators, exhibitors, dealers and the public to celebrate photography.
Below are our top 3 from the show - Book now and check out the show before it ends on Sunday!
 
ROBERT MAPPLETHORPE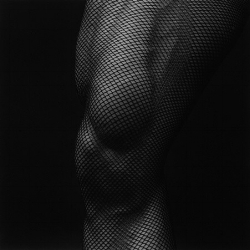 Represented by Alison Jacques Gallery, we came across Robert's controversial yet homomasculine powerful pieces at the heart of the show. Robert left a legacy of thousands of beautiful photographs of men, women and fetishes when he died of Aids on 9 March 1989 at the age of 42. He had assaulted but captured the American concepts of race, sex, gender and morality.

 
NILOUFAR BANISADR
Perhaps one of the most narrative pieces from the show is Niloufar Banisadr. Being an Iranian photographer, perhaps it is expected to expect some kind of attitude, controversies and negativity in the works and it certainly does. Yet, it somehow remains a bit of holiness from the pieces, almost feels like a scandal in a medieval catholic church.
MICHAEL WOLF
Seeing his series of 'Tokyo Compression' not long ago, I was surprise to came across Michael's works in person at the show. Known for his architectural pieces of Chicago and Hong Kong, this series captures the very essence of urban hell, perhaps very relevant to us city dwellers. Everyday, we enter this subsurface confinement for hours, trapped between people, sweat, glasses and steel. Yep that's our city life people, that's life (and very well captured in the last image!).