Trine Tuxen
When I think about my jewelry, I tend not to just think of them as a product or decoration but more of an extension of myself, my body and that is probably why I found pieces from Trine Tuxen fascinating. I was particularly drawn to her spiral ring collection when I first encountered the pieces at Wood Wood, each swirl is carefully carved and perfectly complements the curve of your fingers, each piece is well polished in gold/silver, subtle without being too loud. Of course with its Danish roots, the Scandinavian minimalism is well presented, referencing nature and architecture ambience of Copenhagen.
Check out our picks below and their beautiful pieces from the latest Ocean collection here. Stay tuned for our newsletter giveaway to own Trine's handpicked piece!
Here's our conversation with Trine, the talented designer and founder of Trine Tuxen: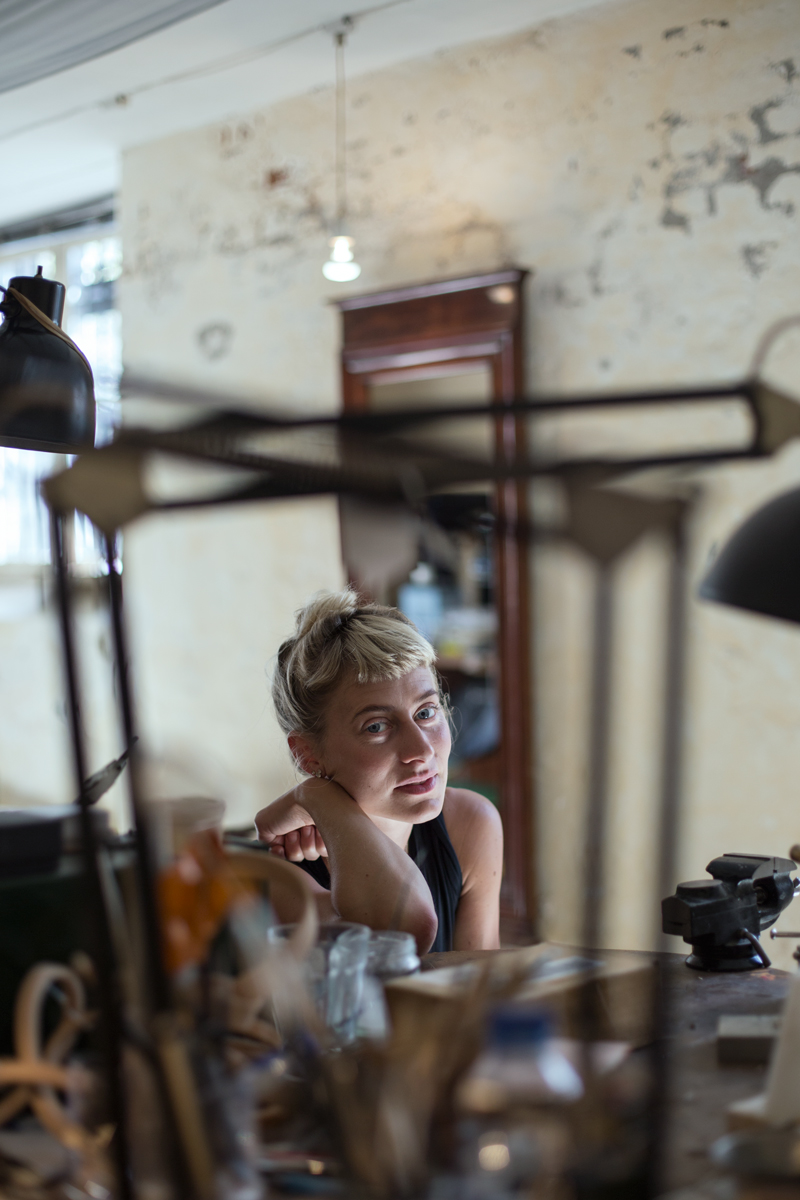 How did it all started with Trine Tuxen Jewelry- what was the catalyst that sparked your interest to start your own jewelry line?
Designing jewelry has always been a passion of mine — I started making jewelry when I was 11 years old — but it wasn't until I was 28 that I had the opportunity to pursue it in a professional manner. Up until then, I was a dancer. I'm trained as a contemporary dancer and for the longest time dance was my life. I reached a point where I had too many injuries and I needed to find another outlet for my creativity and energy. I had been taking jewelry classes for years to help bring calmness to my energetic lifestyle. The meditative practice of jewelry making helped me focus and sit still (I have a lot of energy!!).
I've always know that I needed to express myself emotionally and visually so when I stopped dancing it made complete sense to take my jewelry making to the next level.
What's your day-to-day routine like as a jewelry designer/entrepreneur?
When I first started out, I was doing everything myself. I spent most days at my workspace making jewelry. I would always have black hands and nails. Then two years ago I got a production set-up, which has been a huge relief. I wasn't able to keep up with the demand when I was making everything by hand. Today, my days are dedicated to running and building my brand. I attend sales meetings, draw and experiment with new pieces, oversee production, create campaigns and about a million other things. I keep myself busy :)
What's the design philosophy behind your beautiful pieces? Where do you usually get your inspiration from? Has Copenhagen as a city of innovation design been a source of inspiration for you as well?
I bring stories to life. Whether it is about birthstones, astrological signs or something as simple as combining and stacking jewelry. Everything I make is a part of a larger narrative. This wasn't necessarily how I started out, but looking back I can see a clear narrative take shape. I think it's because of my background in dance, storytelling has become inherent to my process — and that extends to the people who wear my pieces. I love giving people a way of expressing their personalities.
I work and live in Copenhagen, and spending so much time here it's hard not to be inspired every day. People here are so stylish and minimal in their aesthetics, which means that every stylistic choice is very considered. But as much as I love my home town, I'm lucky that I get to travel a lot and it's often on my trips abroad that I find inspiration for a new collection. Last time I was in New York I visited Dia Beacon and fell in love with Richard Serra's work! Experiences like that are hugely inspirational to me.
If I can just add one last thing... I always try to push myself out of my comfort zone. It's my rule of thumb that every collection should show a clear evolution and I often treat it as a comment on what came before it. I'm very excited to show a new collection in 2018!
Photo credit: Sarah Buthmann