The Workbench
Everyone should know I have a soft spot for jewelry, especially with rings lately! Then I came across The Workbench the other day and the ladies were kind enough to invite me for a playdate on ring-making!
The whole workshop actually doesn't feel as long as 2 hours, we were also discussing how the process was very meditative as you'll become very focus on your carving as if you're out of the world. To be honest, I don't think I'll be able to write about it without experiencing it myself! So this is how it works..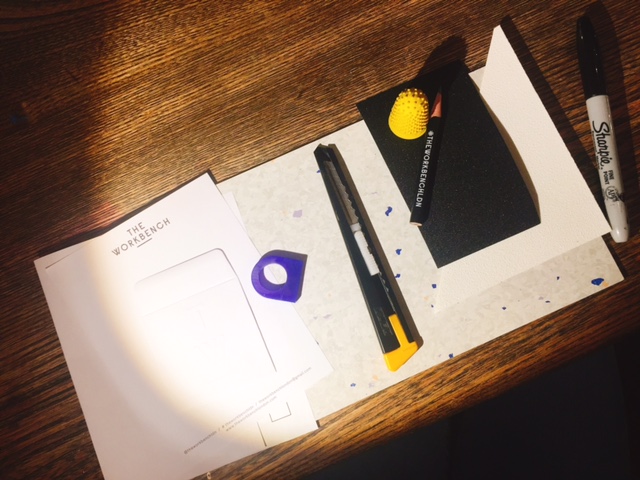 We were each given a toolkit with a wax ring, cutter, some sand paper and drawing paper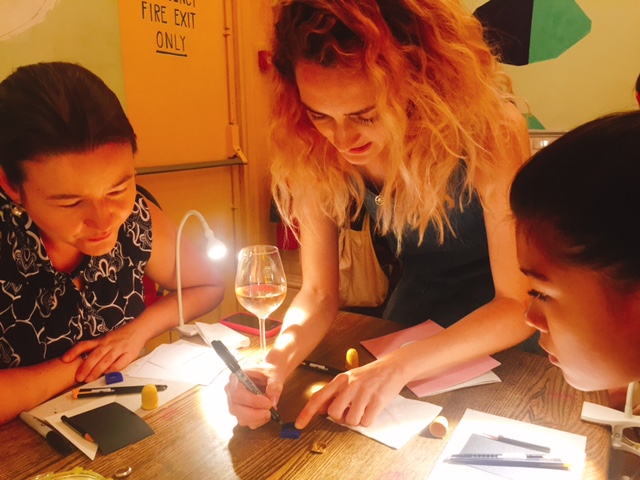 Before we actually start carving til end of the world, Katie took us through patiently step-by-step on the ring-making process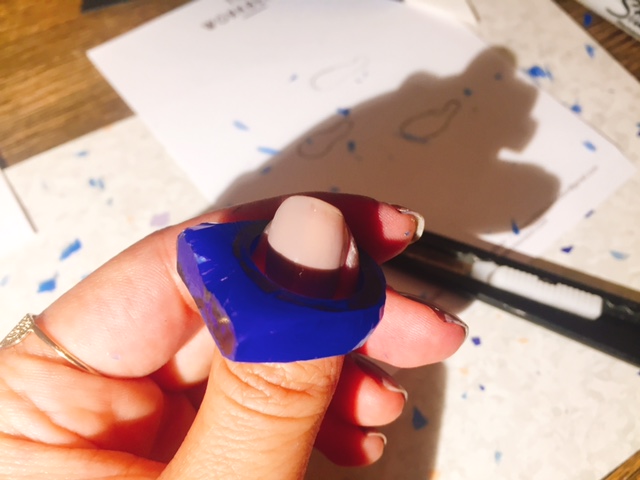 It was definitely harder than it looks (Katie/Kirstie made it look so easy!), but once you get the grip of the carving technique and angle, you'll get there.. eventually!
After an hour or so, I gradually see the form and shape of my ring coming together - that feeling was just incredible!
Once you're happy with your wax ring, you'll then have to decide the finishing of your ring - choosing between silver/gold, matte or mirror polished, etc. Katie/Kristie will then take it further for casting - a magic process where they turn an ugly bean into a precious silver stone!
I'd definitely recommend everyone to check out their workshop. I was actually quite shocked to see lots of guys joining the workshop (not forced!) and a couple was even making wedding rings (Aww!). Not in London? Don't worry, you can still have a go with 'The Box' featuring all the tools and materials you need for making your own ring!
It was such a joy to meet the lovely duo at the workshop! Keen to know more? Meet the lovely ladies - Kristie and Katie here:
How did it all started with The Workbench - what was the catalyst that sparked your interest to start this workshop concept? It started with a group of friends wanting to create a craft night. Whilst we were making patchwork quilts and attempting embroidery, Katie wasn't too prepared but had to make a ring for a jewellery client and she decided that she would carve it from jewellers wax, whilst we were sewing. We thought it would be really fun to get our friends round to make a ring and then it was a light bulb moment...hang on...this could be a thing beyond just out friends.
We organised an event with our local pub and had an incredible and overwhelming turn out. After the first event we were buzzing, so excited from it that we couldn't sleep!! I'm not sure that we had fully realised what we had created and we got so many emails, asking when we were holding another ring making session. From then we held them monthly and sold out 30 tickets within days. We were both working part time and had our own jewellery brands to manage. That was 3 years ago and now we hold 4/5 public events with private sessions for hen parties and corporate events. We absolutely love it and still can't believe that this is our life!!
What inspires you creatively? What's the process for you to create a piece of jewelry?
As mentioned before, we're both jewellers and our inspirations are very different with our own brands, Crux London and Kirstie Maclaren. Katie's (Crux London) is very sparkly, fun and has lots of 80's vibes where as my inspirations are very architectural, veering towards a lot of beautiful Modernist buildings.
With The Workbench, it's more about inspiring other people. We have a great mix of people, who create such a vast variety of ring styles, which is what is really exciting about The Workbench; no step by step rules and strict lesson plans with everyone creating the same ring. We find that our ring carvers bring their own inspiration images, or there are those that really don't have an idea, which is also great as this is more about going with the flow or the ring carving. Working with the material and seeing how the wax takes shape. Our Instagram is a great source of 'ringspiration' for ring makers as it's a realistic representation of what can be created within the allotted time. We also have lovely couples that create their wedding bands with us and this is just such an amazing feeling, that they want to create something so special with us. Half of what we do is meeting great people!
What's the day to day like as an entrepreneur?
It's always different! Somedays start off with lots of answering emails or collecting ring casts. Lot's of polishing the rings and making them just as our ring makers have requested - some want a mirror polish finish and we can also provide a matte/brushed metal finish.
A lot of our day is spent thinking of exciting plans and scoping out new venues. We're really keen to work with independent, fun venues. Then sometimes we meet clients for bespoke pieces as we also provide this service, which is so nice! Recently, we've been working with some really exciting clients for corporate events and this side of things has been so great.
We have a kit called The Workbench box and this is an at home ring making kit, for those that can't make our events. We get exciting deliveries in the post and it's so much fun opening each package up to see what people have created with their kit at home. At Christmas time, we need extra elves for these as it's such a good Christmas gift. We're always SO impressed with what people create and we always say it's the ring makers that make The Workbench what it is. We have so, so much fun doing what we do and wouldn't change anything!