Old, new, Buda, Pest
Budapest is beautiful in its own way, I wasn't particularly drawn to the grandeur of Buda Castle or brightly-lit Danube River from the Buda side, but more about the holes and shrapnel pockmarks on post-war buildings and streets on the Pest side. I didn't know much about the history of Budapest beforehand and the fact that the city was divided into two sides as its name Buda-pest - while Buda considered an area for upper class (or used to be!), Pest was dominated by Jewish and Gypsies.
Historically, the city is an architecture treasure trove filled with baroque, neoclassical and art nouveau buildings to please your eyes. But if you look deeper, the streets are also dotted with bright new independent stores for you to uncover. I've always loved discovering hidden gems when visiting a new city, especially local boutiques or small cafes that are out of tourists' reach.
There are always two things I'd do when traveling - send a postcard with cute design and buy a piece of product designed by local designer (usually jewelry!), so they'd always remind me of that place and moments when I wear them. Here's a few of my new discoveries from the trip. Hit them up when you're next in town!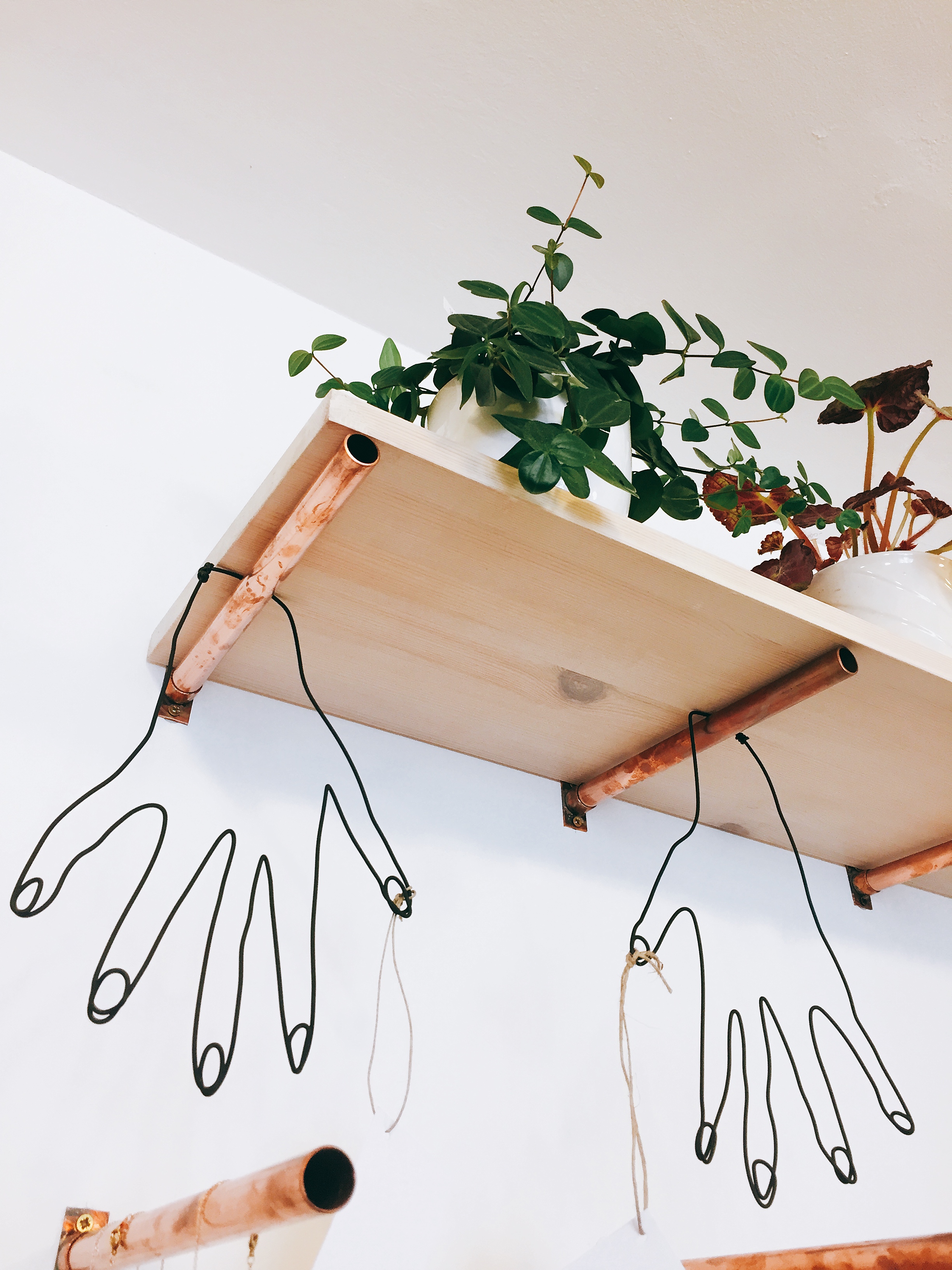 A quaint little concept store close to Buda Castle, owned by two talented local designers, The Mama Kin and Daige, filled with beautiful jewelry, dresses, soft hues and plants. Of course, a nice touch with beautiful wire sculptures by Tatjana Farkas. Stay tuned for more about these talented ladies!