Skrub
This week, we were introduced to Jenna - the founder/creative director of SKRUB - this amazing 'Made in Melbourne' organic body scrub line. We had a first try at it, feeling unsure about putting these brown-ish soil-like scrub onto the body, but in just 5 minutes, we're absolutely amazed how soft and silky we felt, not to mention the nourish coconut oil in it that left us smelling tropical all day long!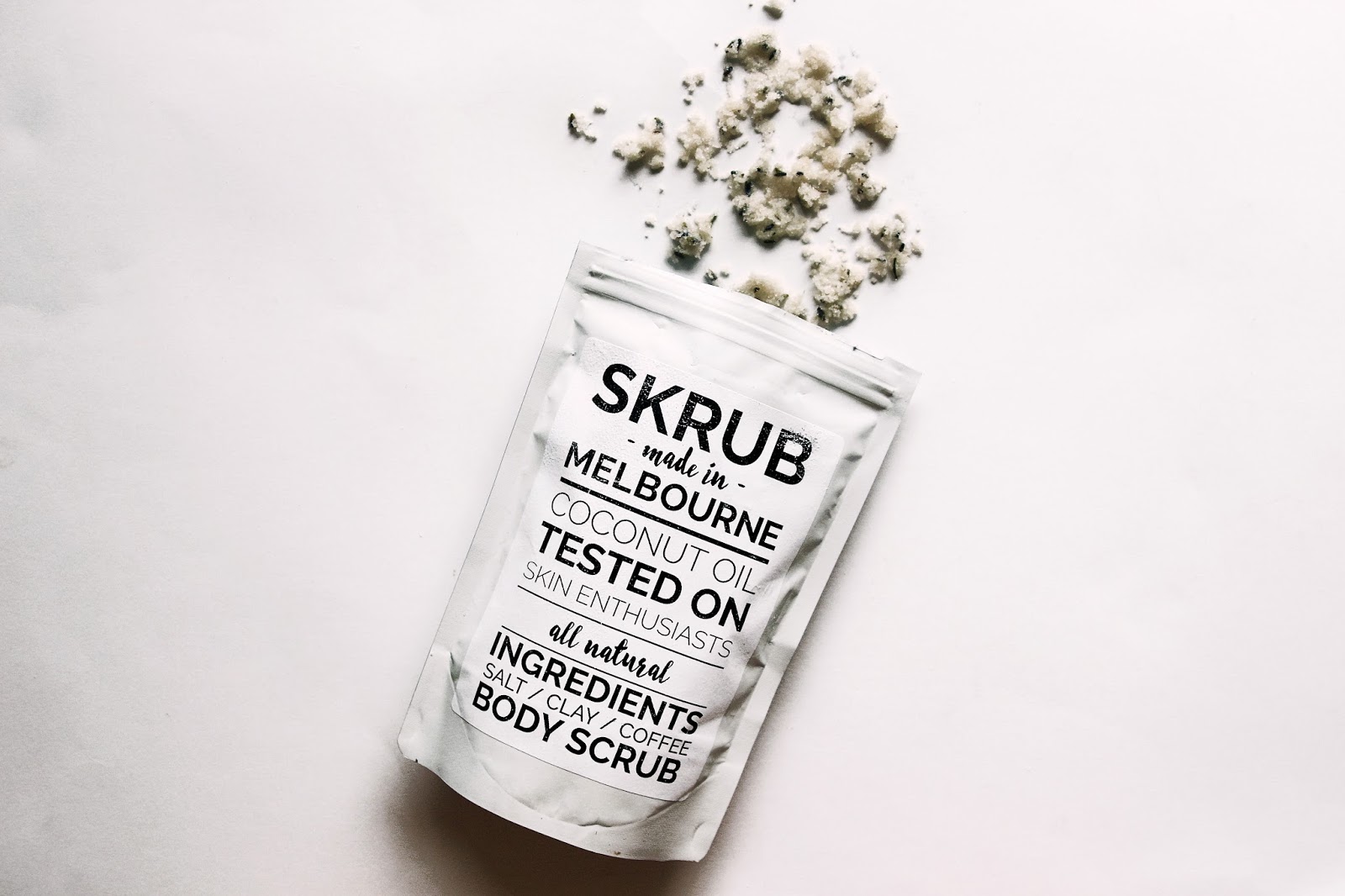 And we're even more amazed after hearing more about the coffee scrubs, apparently exfoliating with coffee improves circulation because part of the caffeine is absorbed through the skin - looks like we need some of that for our morning shower! Let's hear more from Jenna:
1. So how did it all started? What motivated you to start your own brand?
Well, I have always dabbled with homemade beauty products. A few years ago I started shaving my legs with coconut oil. My father in law suffers from Psoriasis, causing a lot of dry flaking skin on his knees and elbows in the summer. I put together a blend of sea salt and tea tree oil and made it into a very fine grain body scrub using cold pressed coconut oil - and it worked! And that's how it all started. The sea salt range was a dream, and kicked off the brand on its own for the first 6 months that skrub.com existed, but we kept getting enquiries about coffee scrubs and well… the rest is history. I am really passionate about products that actually work. I know as a consumer - it seems scary to think that there exists a market saturated with beauty products that we slather and ingest, only to find they contain fillers or rubbish and don't actually work. Scrub is all about the raw stuff. Salt. Coffee. Oil. The foundations.
I am also motivated by transparency - not specific to ingredients, but more so to the beauty industry. I believe that we should embrace reality and let women look the way the should. No air brushing or photoshopping. My products are designed for real women who have real stuff to deal with, you know, like life.
2. What's one key thing that's special about Skrub, that's different from other brands?
The difference between Skrub and the other exfoliating products on the market is the finer details. Literally. We use really fine grain organic sea salt, and blend it with cold pressed coconut oil, the end result is kinda like mashed potato. We have a lot of first time users who contact us to say they love the salt range because its not big chunky grains of slat that end up cutting the surface of the skin. People add a little bit into their daily facial cleanser, its so gentle and the minerals in the salt and the essential oils blast away the surface oil and really impact acne, black heads and general congestion.
Our coffee range? We use coffee before the coffee becomes coffee. After all - the caffeine is the good bit. Exfoliating with coffee improves circulation, as a tiny percentage of the caffeine is absorbed through the skin. Don worry, the human body can only absorb 100 mg of caffeine through the skin in 1 hr, so that means you'd have to stand in your shower for 2 hours covered top to toe in coffee body scrub to get the same effect as drinking a small latte. This process will plump up the skins surface having an immediate effect on our lovely target areas like cellulite.
3. What do you think would be the next big trend/product in the health/wellness sector?
The next big trend in the health and wellness sector will be … drumroll… turmeric. I know what you are thinking- huh? But it really will be. Turmeric is no longer the forgotten spice we buy once for a random dish and then flick to the back of the pantry for 12 months. Turmeric is a super star wellness all rounder. Add it to a cup of warm milk for the instant benefit of cold and flu symptoms. In Melbourne, Australia you can buy a turmeric latte! It flights inflammation, altimeters and even cancer. For the skin, turmeric is again a wellness star player. It brightens, tightens and clears the completion almost better than most face masks. Young Indian babies were traditionally scrubbed in course turmeric at birth to prevent black body hair. We have a turmeric and lemon coffee body scrub which is a bestseller as its a powerhouse for super bright clear skin. Check out our "golden goddess" blog post! We love turmeric at Skrub!
Felt like having a try? We're giving away the a set of Peppermint coffee scrub and Mojito sea salt. Simply follow us on Instagram @the.alchemiss and Skrub @keepcalmandskrub to win!